Sinds vorige week draait de film Portrait of a Lady on Fire in de bioscoop. We hebben hier via de DM van ons Instagram account al diverse lovende berichtjes over mogen ontvangen. Hoewel we de film zelf nog niet gezien hebben, delen we deze graag met je als filmtip. We vertrouwen op de goede smaak van onze volgers. Portrait of a Lady on Fire is een kostuumdrama. Nee, niet direct afhaken… Ikzelf heb hier ook niets mee, maar als ik de trailer bekijk, dan word ik toch wel verleid door de film. De Franse film, waarvan de originele titel 'Portrait de la jeune Fille en Feu' is, gaat over verliefd worden, verlangen en onmogelijke liefde.
De film ging op 19 mei in première op het filmfestival van Cannes. Hier kreeg de film veel lovende reacties.  "An exquisitely executed love story", aldus The Hollywood Reporter. Bovendien ontving de film een prijs voor Beste Scenario én de Queer Palm.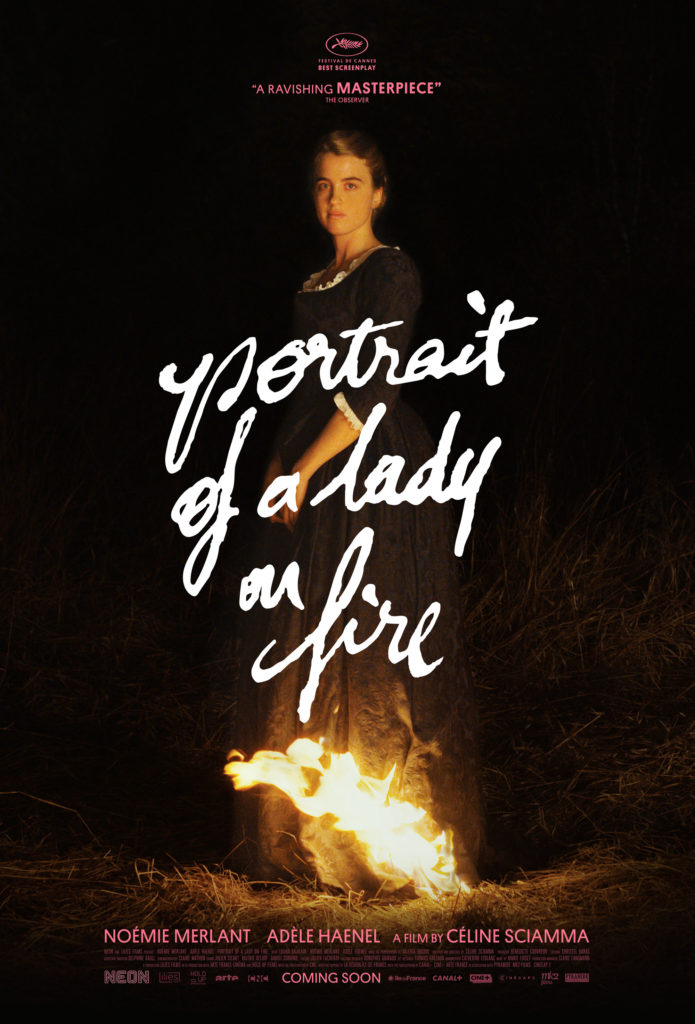 In 1760 krijgt Marianne op een eiland in Bretagne de opdracht om het huwelijksportret van Héloïse te schilderen. Heloïse weet hier echter niets van. Gedurende de dag observeert Marianne haar model zodat ze 's nachts stiekem aan het portret kan werken. Héloïse heeft net het klooster verlaten en wil eigenlijk helemaal nog niet trouwen. In Héloïses laatste dagen als ongehuwde vrouw groeien de twee vrouwen op een bijzonder manier naar elkaar toe…
Trailer: Portrait of a Lady on Fire
Ik hoop binnenkort de film te gaan bewonderen in het Louis Hartlooper Complex. Mocht je willen weten in welk filmhuis hij bij jou in de buurt draait,… Google even.
Bron: Wikipedia, cineart.nl – Foto 1: Screenshot YouTube